Just got my QUATRO 4K connected here in Portland. A scan via the web interface detects neither of our two ATSC 3.0 stations and neither did they via the HDHomeRun Setup app.
I ran the HDHomeRun Config GUI and tuned it to channel 33 manually: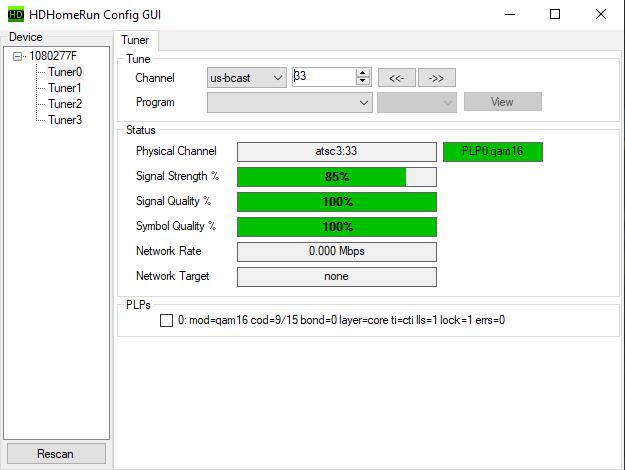 Here's channel 30: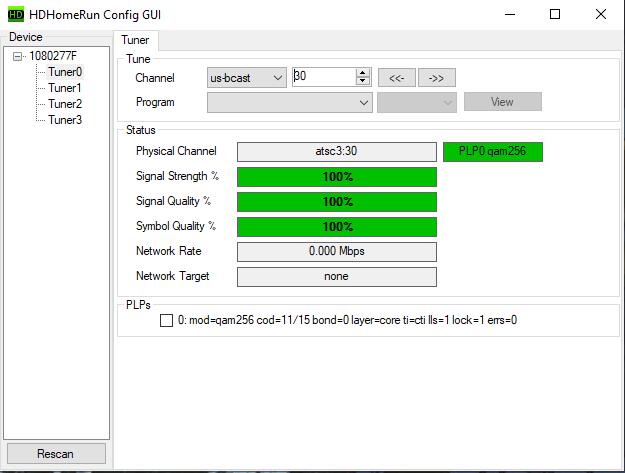 I believe both are using Harmonic XOS encoders if that helps with troubleshooting at all.