I have a pixelation issue on several stations and I can't figure out how to get rid of it.
I have a MythTv system set up with two HDHR4-US tuners and I have an attic-mounted directional antenna with an inline amplifier. There are a half-dozen broadcast antennas located about 15 miles away (LOS) in, roughly, a cluster. I have many tall trees around my house.
I had been running an HDHR3 and an HDHR4 with very high quality, crystal clear reception on about 40 channels. I noticed that the HDHR4 could get additional channels from the "next over" metropolitan areas (Detroit, MI and Windsor, OT.) but I couldn't pull those channels in with the HDHR3 so I decided to replace the HDHR3 with an HDHR4 so I'd have a matched set.
Once I replaced the tuner, both tuners were still showing very high quality reception, but now about half of the channels seem to be experiencing random pixelation. All the bars in the SiliconDust config. utility app. show Signal Strength, Signal Quality, and Symbol Quality are all around 100% Some channels are like 98%, 95%, etc. but still really strong. I have one group of channels that show 80% Signal Quality, but it seems real strong still.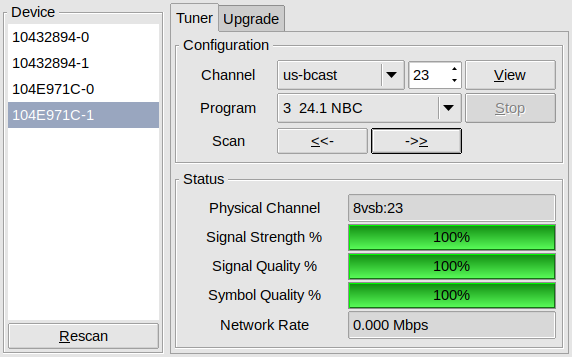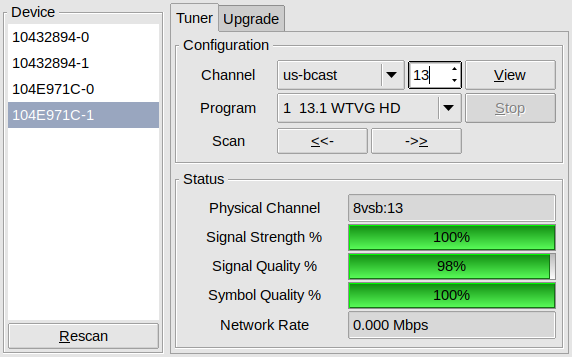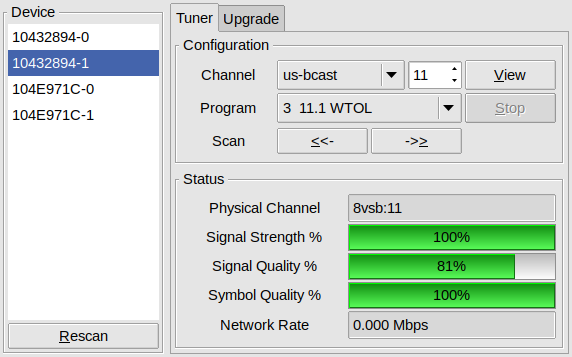 I've re-tightend all the coax connections, re-pointed the antenna precisely, and tried taking the amplifier out of service. No improvement at all. I might watch TV for three hours without any problem, then suddenly can't even make out the picture due to pixelation problems, then it will clear up after a few minutes and be good again for hours...maybe. Maybe not.
I can't figure out what's causing this pixelation problem on some of my strongest channels and why it came on so suddenly when I changed out one of my HDHR tuners. There was no real problem before that and I can't see anything amiss that would be causing it now.
Any ideas?